Quick Cured Salmon & Kanpachi Yellowtail
Recipe by Chef Tetsu Yahagi
Overnight Cured Salmon & Yellowtail Kanpachi
Chef Tetsu recreated a traditionally intimidating recipe for cured salmon, into a quick and easy recipe perfect for home cooks utilizing SEATOPIA's sustainable, home delivery packaging and sushi-grade fillets!
Gourmet Cured Salmon at Home
Cured salmon, lox, or gravlax (with dill and other herbs) are not cooked and thus should only be made with sashimi or sushi-grade fish such as found in SEATOPIA boxes. The salt and sugar "cure" and preserve the fish by wicking moisture so that cooking is not necessary. However, if making gravlax or any cured fish recipe at home sounds intimidating to you, you're not alone.  
"When it comes to a dish like this, sourcing ingredients is the hardest part of the job. Now if Seatopia can do that for you, you can enjoy restaurant quality food at home, easy!"
Fortunately we've been blessed with the friendship of Chef Tetsu Yahagi (ex-Chef at Wolfgang Puck's flagship Spago restaurant in Beverly Hills). Having worked with our kanpachi for years, Chef Tetsu was keen to help us evolve a traditionally intimidating recipe for cured fish, into a quick and easy recipe perfect for home cooks utilizing SEATOPIA's sustainable home delivery, packaging and sushi-grade fillets!
1 Bag each of SEATOPIA's sushi-grade:
Salmon & Kanpachi

Salt Mix for every 1 pound Fish:
2 1/2 TBSPs (35g) Salt
1TBSP (14g) Sugar
1 oz. Onions sliced
1 oz. Carrots sliced
1 oz. Celery sliced
1 Garlic clove smashed
5 each black peppercorn crushed

For the garnish:  
Dill, Baby greens, Lemon, and Edible Flowers
"Using veggies in the salt mix creates a brine that helps to mitigate direct salt penetration during the curing process!"
1. Weigh your salmon and kanpachi fillets to accurately calculate the amount of Salt Mix needed (see ratio above in the ingredients section).

2. Lovingly mix the sugar, salt, onions, carrots, celery, garlic, and cracked black pepper for the Salt Mix in a bowl.

3. Using clean SEATOPIA's compostable plastic bags, cover the salmon and kanpachi fillets with the salt mix as well as any liquid extracted from the veggies by the salt mix. Fold the bag closed as best as possible to remove excess air and place on a plate in the refrigerator to marinade for at least 12 hours.
Pro-Tip: Reuse SEATOPIA compostable bags for the 12 hour marinade.

4. After 12 hours, remove the salmon and kanpachi fillets from the marinade and rinse in ice water to remove excess salt or veggies sticking to the fillet.

5. Thoroughly pat dry the fillets with paper towels to remove moisture from the brine.
"Marinated fillets should be briefly rinsed in ice water otherwise the fish will be overly salty."
6. Using the sharpest knife you have, very thinly slice the kanpachi and salmon against the grain of the muscle fibers.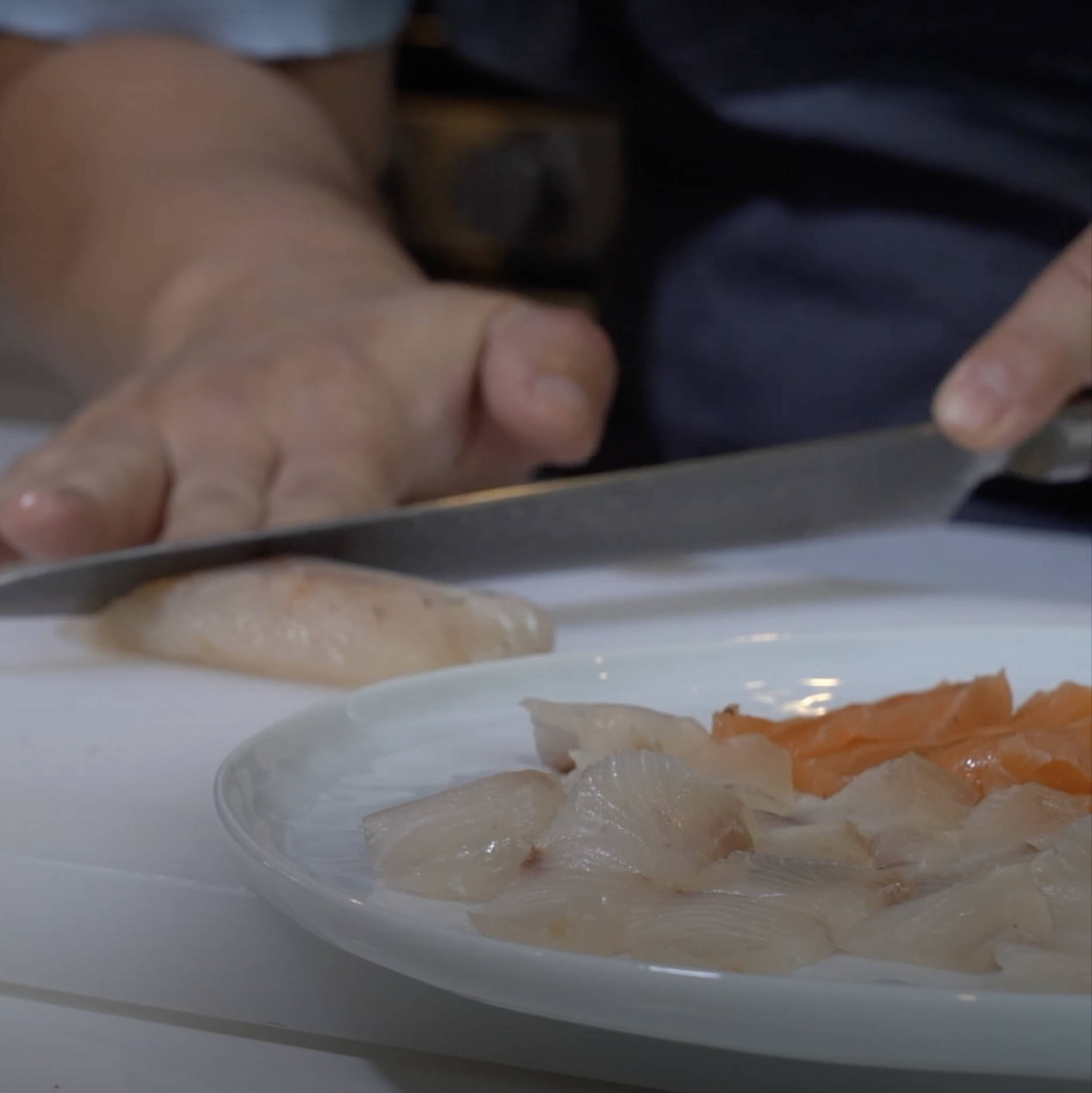 Pro Tip: As kanpachi is firmer than salmon, the slices of kanpachi can be much thinner than with salmon.

7. Plate with micro greens, dill, lemon slices, and edible flowers to really impress your guests!  
"If you can enjoy a dish like this, while still doing your part to conserve fish stocks, and be nice to the planet, why not?"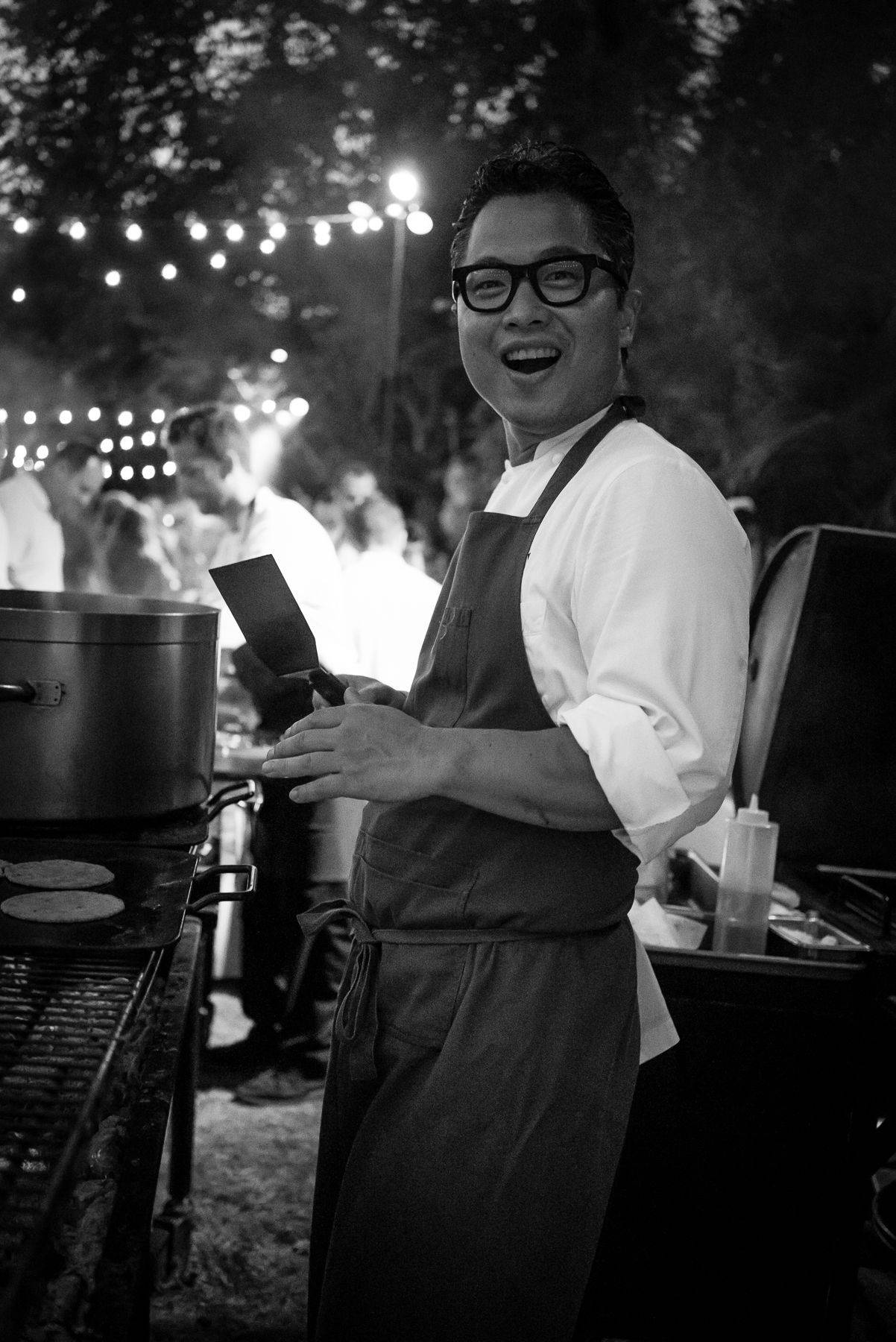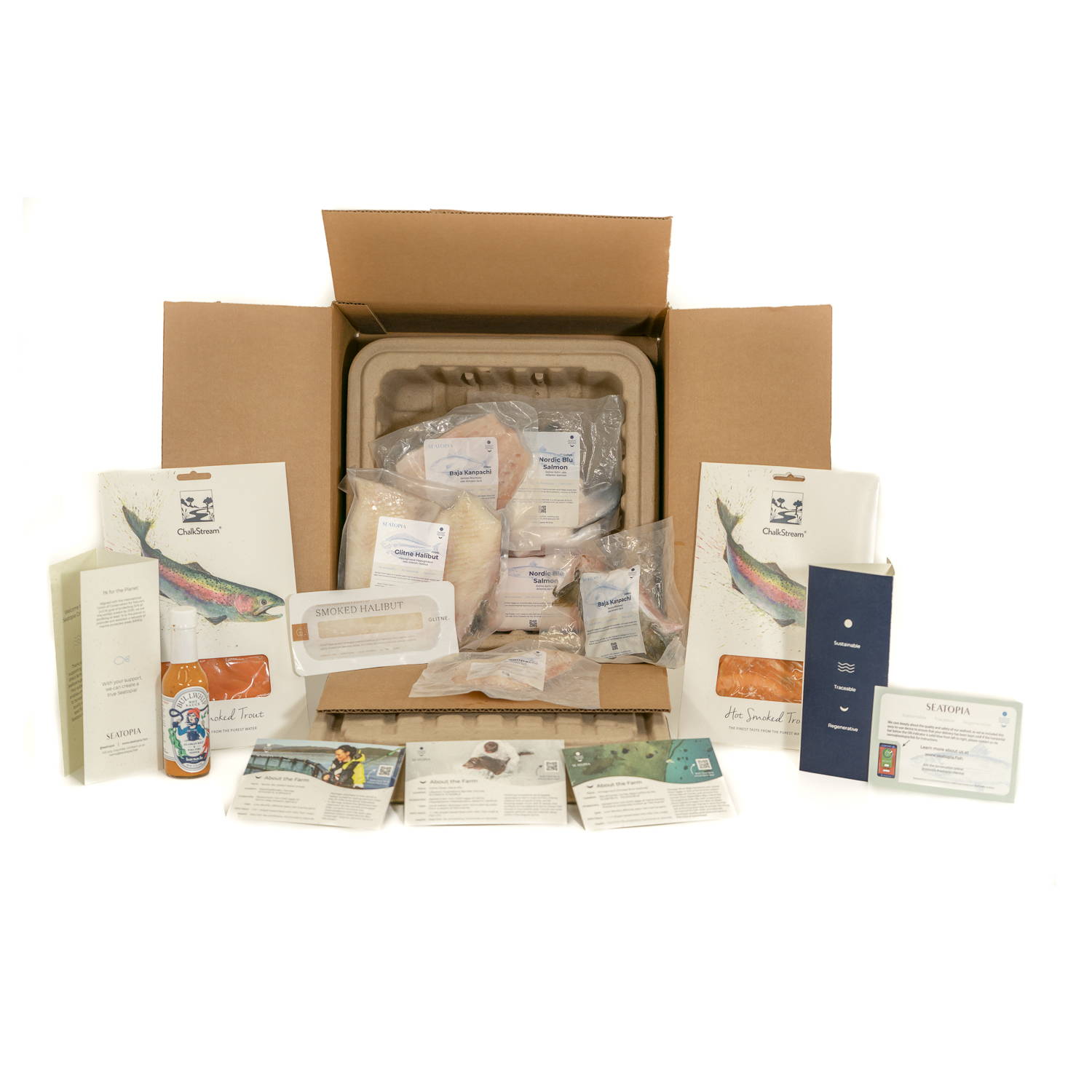 Written by
an anonymous user
on
Customer Reviews
based on reviews
There are no customer reviews yet.
Thank you for submitting your review. Once it is approved, your review will show up in the list of reviews.
Submitting your review failed. Please try again.
Ready to make this and other restaurant quality recipes at home?  
Order our 24 Serving SEATOPIA box as a Monthly Subscription to receive an additional 15% off and you'll be enjoying sushi-grade seafood every full moon from the comfort of home for less than $10 per serving. Everything is super frozen at peak freshness using sashimi-grade seafood vacuum-sealed in freezer safe compostable bags and ships in a completely compostable insulated box with dry ice and gel packs.  
Michelin Star Chef quality endorsed seafood at home with 100% traceable, sustainable and COA tested mercury-safe seafood.
---
Sign up to hear about new pescatarian recipes and exclusive farm tours!