Certified-clean, guilt-free, sushi-grade seafood.
Mercury safe, antibiotic free, & truly sustainable.
Try Now
As low a $13 per serving!
Seatopia quality and testing means it's safe to simply eat raw. Trust us–you'll want to. But when you do feel like cooking, you can prepare a gourmet meal for the people you love, without ever having been to culinary school.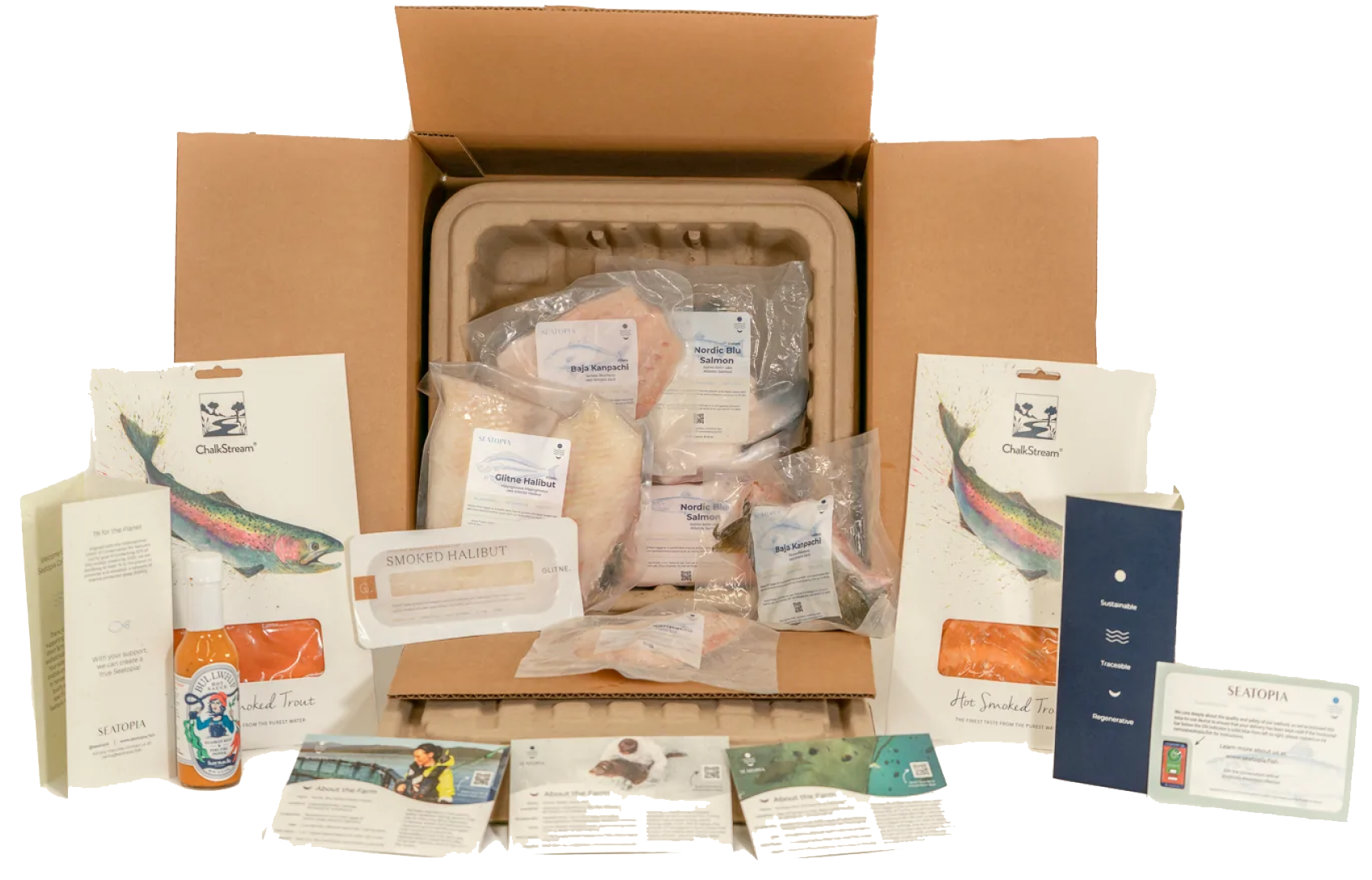 Order Now
As low as $12 per serving.
Why wild caught isn't necessarily better.
The truth about farmed & industrial wild-caught seafood.
Seatopia's low-density clean-water aquaculture farms average 2% fish to 98% water density.

Raised on a diet rich in micro-algae, Seatopia seafood is healthy, stress-free & rich in essential Omega-3s: EPA, & DHA.

Every Seatopia farm is third-party certified for sustainable and fair trade practices, providing blue-tech jobs for their communities.
Protecting key spawning, breeding, and migratory habitats has proven to regenerate biomass and biodiversity.
Try Seatopia
Less than $11 per serving.
Let customers speak for us