Torched Ora King Salmon Recipe w/ Shiso Panzu Pea Puree
Recipe by Chef Bernadett Vanek
Torched Ora King Salmon & Pea Puree
Chef Bernadett Vanek aka @BornUnderTheSun made this show stopping recipe pairing fresh local ingredients from the farmers market with sustainable Ora King Salmon from Seatopia

"Salmon and peas has always been a great pairing!"

Cook freshly shucked garden peas with their pods and a shallot in salted water. Once it is cooked, strain and preserve cooking liquid. Move peas immediately to iced water and cooled completely. Add pea, avocado, chopped shiso leaves to blender and enough cooled cooking liquid to blend it smooth. Season with salt, yuzu juice and sansho pepper and give it a blitz.

Blending at slow-medium add olive oil to emulsify the sauce. Work fast in any situation, to keep color green. If you lose color and it is important, you an add freshly squeezed spinach juice.

"In this recipe we prepare the Ora King salmon by simply torching it, to preserve its texture and flavor. Then we pair it with different pea textures,"

Clean and slice snap pea on the diagonal. Heat sesame oil and saute for 30 seconds, just enough to get it caramelized a little. Immediately move to a bowl and season with yuzu juice, shiro shoyu and salt.

Pro-Tip: Fresh crunchy Pea flowers are beautiful and delicious, or if you cannot get ahold of them, pea shoots are perfect...
Place a spoonful of puree on the plate, make a small dent in the middle. Spoon some of the snap pea in there and place torched salmon pieces on top. Arrange fresh pea flowers/shoots around the salmon.

"Shoyu miso marinated Ora King Salmon, pea purée, yuzu scented snap pea salad and spring blossoms!"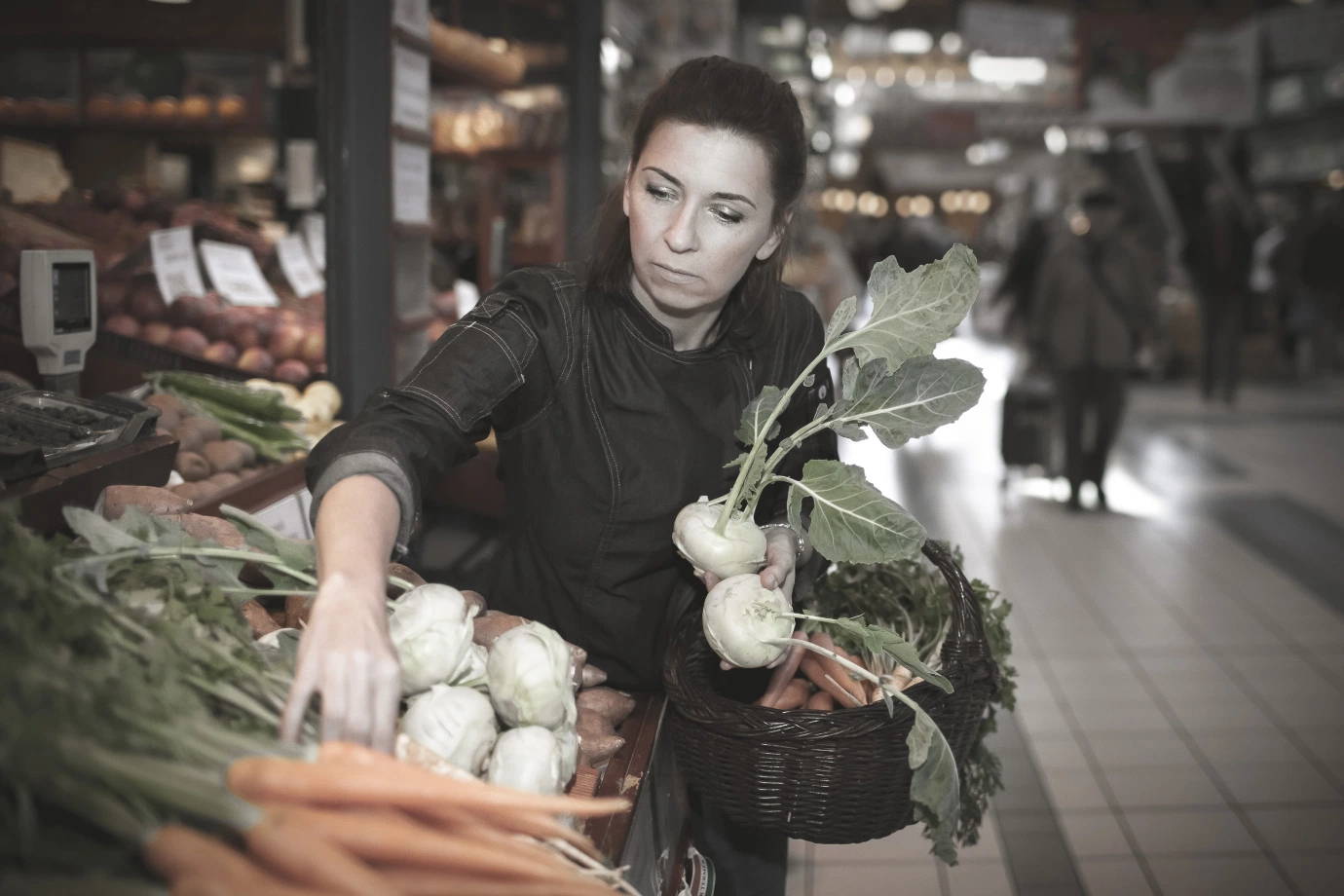 Written by
an anonymous user
on
Customer Reviews
based on reviews
There are no customer reviews yet.
Thank you for submitting your review. Once it is approved, your review will show up in the list of reviews.
Submitting your review failed. Please try again.
Ready to make this and other restaurant quality recipes at home?  
Order our 24 Serving SEATOPIA box as a Monthly Subscription to receive an additional 15% off and you'll be enjoying sushi-grade seafood every full moon from the comfort of home for less than $10 per serving. Everything is super frozen at peak freshness using sashimi-grade seafood vacuum-sealed in freezer safe compostable bags and ships in a completely compostable insulated box with dry ice and gel packs.  
Michelin Star Chef quality endorsed seafood at home with 100% traceable, sustainable and COA tested mercury-safe seafood.
---
Sign up to hear about new pescatarian recipes and exclusive farm tours!